'COOKING WITH CHEF RUBIO', ITALIAN STREET-FOOD TUTORIAL ON ITV'S 'THIS MORNING' SHOW
Chef Rubio turns to the UK following the Paralympics as official cook of Casa Italia in Rio2016.
On 20th September on ITV's 'This Morning' programme, Chef Rubio will catch up with young English celebrities Vicky Pattison and Ferne McCann during their road-trip series along the Amalfi Coast.
Rubio will show the girls how two make a tasty Italian street-food recipe: stuffed anchovies.
ITV's flagship daytime show This Morning fuses live topical discussion and celebrity chat with lifestyle features that have a strong emphasis on making life a little easier. Since the show launched in October 1988 This Morning has become one of ITV's biggest and longest running brands. Top showbiz interviews, real-life case studies, latest fashions trends, soap gossip, and tasty food recipes have proved a multi award winning formula.
Hosted by some of Britain's leading television talent including Phillip Schofield and Holly Willoughby, the daily live two hour programme boasts varied content from high profile musical artists, Hollywood A-listers, to strong informative news content with human-interest stories – and together with its famous family of experts giving viewers invaluable advice – keep the show in the headlines each day. This Morning's broad appeal across all ages and sex mean viewers can one day get tips on how to cook the perfect soufflé and the next see top politicians receive a grilling on issues that really matter. This Morning is 'must-see TV'. [Weekdays, 10.30am on ITV. Visit www.itv.com/thismorning for more details.]
photos courtesy of 'This Morning'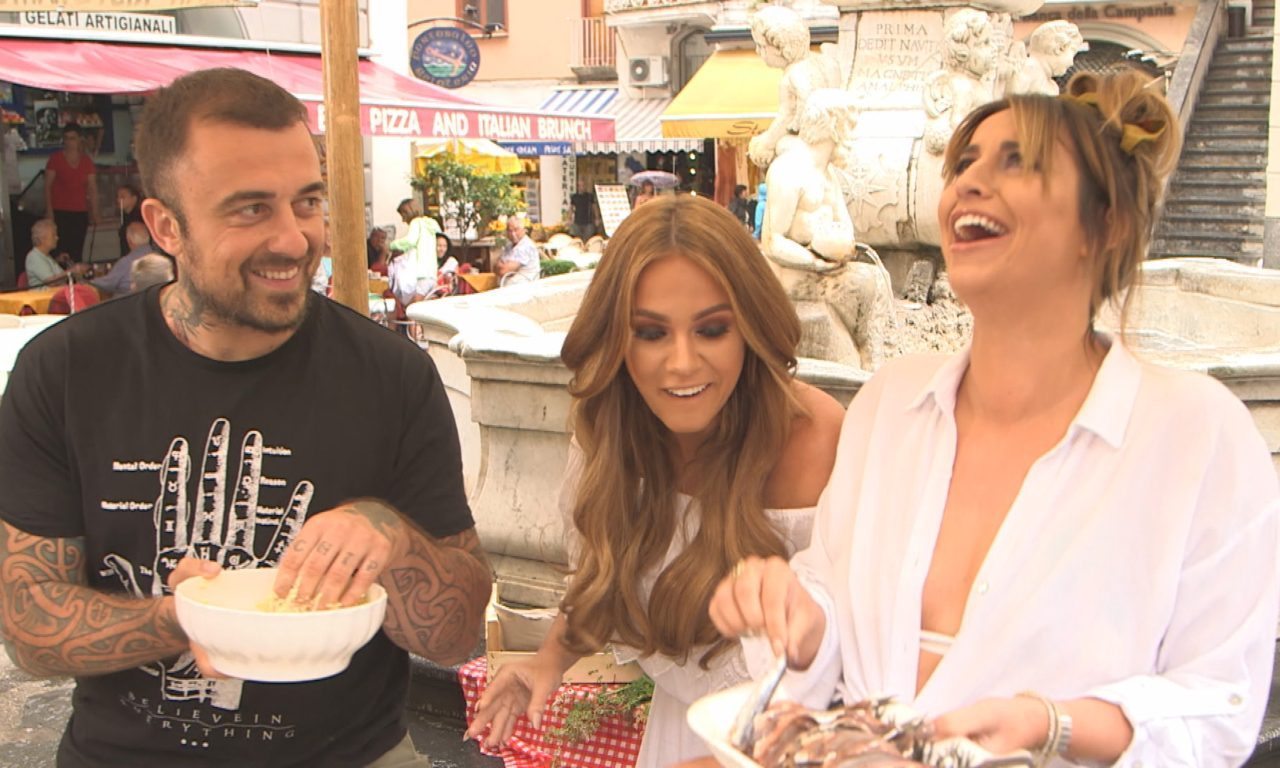 nella foto Chef Rubio con Ferne McCann e Vicky Pattison