Bio
Gabriele Rubini aka Chef Rubio was born in Frascati in 1983. After classical studies he entered Law School but soon realised that he needed to accomplish something different in his life. Rugby became his main goal. In 2002 he started playing with the Frascati team and went on to play for Overmatch Parma and Rugby Roma until he took part in the national competition for the under 16s and under 21s, always as a Flanker.
In 2005 at the age of 22 he felt like he wanted to experience something more and so moved to Wellington, New Zealand, where he played Rugby for the local team, Poneke (first division). At the same time, he started working for two Italian restaurants, Casino and Scopa. He pretended he had previous experience as a chef, however, his natural talent shone through. He discovered his true passion for food and the culinary arts.
Back in Italy, in 2006 he played for Piacenza Rugby team and started his evening culinary school. After playing for the Rovigo team, he graduated in 2010 at ALMA, the world's leading international educational and training centre for Italian Cuisine, founded by Gualtiero Marchesi.
His final experience with Rugby was with Lazio Rugby team. Due to a combination of injuries and his passion for food, after about a decade as a respected Flanker in the first division and with some Italian National Teams, he decided to quit the sport and concentrate on his new career as a chef.
Rubio continued travelling, spending some time in Canada working in a restaurant before becoming adviser to Paul Junior in Seoul and Chiostro del Bramante bistrot in Rome.
He also worked for Michelin starred chef, Alessandro Breda in his renowned restaurant Gellius in Oderzo in the north of Italy.
Rubio worked as a freelance chef in Rome and Helsinki. He had always loved to travel and was fascinated by different cultures and culinary habits. He visited Argentina, Canada, USA, Norway, Finland, Sweden, UK, China, Korea, Japan, Turkey, Israel, Lebanon, New Zeleand, Australia, the Fiji Islands, South Africa, Azzorre Island, Pakistan, Cambodia, Laos…
In his free time Rubio loves reading, writing, taking pictures, cooking for his friends. And he has a real passion for tattoos. His body is almost completely covered in tattoos created by Tom Downs, who is a father figure, and also by his friends Paolo Alfonsi and Chiara Sirolli from Nina Tattoo and Marla Singer from Moko Tattoo.
Gabriele Rubini is now widely known as Chef Rubio. He has become a true media phenomenon and icon thanks to the TV programme, Unti e Bisunti (Greasy and Greasier), a series dedicated to street-food – aired by DMAX (channel 52 of DT) for the first time in June 2013 – in which the heavily tattooed roman Chef travels the Italian peninsula extolling the sensual pleasures of tasty treats like fried pizza, tripe panini and stewed frogs, all of which he eats with his hands. Thanks to the programme Rubio has shattered all cliches on award winning chefs and won over the audience with his personal and peculiar style. 'Unti e Bisunti' is now a cult TV show. On April 21st, Chef Rubio came back on TV with a second series of "Unti e Bisunti" which is still aired by DMAX. The show inspired his second book that is enriched by Rubio's memories and stories of the earlier series. The third series of 'Unti e Bisunti' was aired in September 2015. His story has also inspired the Tv-Movie 'Unto e Bisunto' launched by Discovery Italia on the 20th of December 2016.
In December 2014 the 3 tv-series of "Unti e Bisunti" have been aired in Spain, on Discovery Max the Spanish channel of Discovery; in April 2015 on DMAX Germany with the title "So isst Mann Italien'. In both cases Rubio's show has scored very good ratings and catched the attention of the International Press, so to be distributed from DiscoveryItalia in more the 80 different countries.
Rubio's expertise in Rugby has led to him becoming a protagonist of another show "Cacciatore di Tifosi / The Supporters Hunters" aired by DMAX during the Six Nations Tournament in 2014.
On January 2014 he published his first book The New Mediterranean Diet written with nutritionist Stefania Ruggeri and guru scientist Jeremiah Stamler, a colleague of Ancel Keys the American scientist that in the 70's discovered the principles of the Mediterranean Diet.
On April 2014, Gabriele became a comic hero in the graphic novel 'Chef Rubio: The Foodfighter', published by Star Comics Editor.
On October 27th, Chef Rubio – together with Cristiano Tomei e Paolo Parisi – hosts "I re della Griglia" (DMAX), a talent show dedicated to Grill and barbecue.
On February 2015 and 2016, Rubio was back on DMAX, during the Six Nations Tournamens, with the show "Rugby Social Club" as part of the team of commentators in studio and also covering the matches live from the Olympic Stadium in Rome and from 2017 also from the Stadiums in Uk and Scottland.
November 2015 – Chef Rubio takes part in the webseries by ActionAidItalia 'What if I was born…': four Italian celebrities, from different working fileds (sport/football, commedy, food, theatre), travel to four poor and developing coutries to share their work experience and knowledge. Rubio's destination is Kenya: 'Fine cuisine – says the Chef at the end of his journey – means culture and therefore wealth. I spent such a great time with the kids, we had one of the happiest convivial experience which was a proper nourishment four our souls'.
On December 2015 – Chef Rubio poses for his first calendar by Excelsa, an Italian brand for kitchen tools.
On March 2016 Chef Rubio is the main donor of a couple of student bursary to support the launch of the first Italian Street-food Academy in Parma.
On the 29th June 2016, Chef Rubio goes to Marocco together with the Italian celebrity Costantino della Gherardesca, to take part as a contestant to a special episode of Il Ricco e il Povero, aired by DMAX and Channel NOVE. An adventure-game where the contestants have to complete a number of tasks and competitions in order to achieve a luxury accommodation, otherwise a low-budget one. The special episode was such a rating success that on 20th January 2017 Channel Nove launches 'Il Ricco e il Povero' TV series. Six more episodes with Chef Rubio main protagonist, together with a different celebs contestant for each show.
Always eagar to experience new things on May 1st 2017 Rubio accepts a new tv challenge with Dirty Jobs, tv program in which as host Rubio performs the most difficult, unusual or messy occupational duties in Italy alongside the typical employees. For 6 episodes, Rubio travels the country meeting the men and women who perform these tasks daily. Together with them Rubio overcomes fear, danger and sometimes stench and overall ickiness to accomplish their daily tasks like bee removers, septic-tank technicians and other professionals. The show is another rate success and on the 30th of October 2017 came back on TV with a second series with 6 more new episodes. And a Special Christmas episode in December 2017. Six months later, premiering on DMAX, starting Thursday 10th May 2018, Rubio goes back on the road to seek the discovery of substantial cooking with 'Camionisti in Trattoria/ Truckers greatest restaurants', to uncover the legendary traditional restaurants most popular amongst truck drivers. Rubio shows incredible locations travelling throughout the Italian peninsula and stopping in those special venues that are easily recognizable due to their full parking spaces occupied by all articulated lorries. Such locations include restaurants in proximity to the road networks that offer the best quality/price ratio, often secret locations, authentic gems that are only noted by a restricted and passionate clientele. Camionisti in trattoria is a gastronomic story, but mostly a portrait of the Italian country as seen by those who know it km in and km out. Rubio cultivates numerous passions to which he dedicates the same professionalism he puts into the kitchen. Passion for writing: he engaged in erotic stories for the blog 'Traslochi Funebri'; passion for photography (mainly analogue). His projects, which he had worked on for several years, will soon find space in further exhibitions. In May 22nd 2018 Rubio publishes his first photobook 'I ate the World'. A photographic journey through stories, food and people, available in bookstores with Rizzoli.
Since 2016, he has been focusing on video directing and producing, and founded TUMAGA independent company, which is based on Rubio's passion for audiovisual and photographic arts and is geared towards creative experimentation and the promotion of new ideas and talents. The company has cross-fertilized projects and self-productions ranging from 'Sign of Language', to POV – 'Point of View' travel videos, available on his official website, as well as being a company which owns the property rights of Origami Italiani prototype, 'an integrated product, packaging and branding' system designed for the production, sale and fruition of fresh-rolled pasta: a joint venture with designer Filippo Protasoni and Circus, project development and branding enterprise. On June 16th 2017, Tumaga produced the 'Limone' music video clip by the songwriter Giancane with Image Hunters (a well-known Roman film company). 'Lemon' is the first production project for third parties.
Celebrated by Variety Magazine such as "International Star You Should Know," Rubio has been defined by the intellectual and independent blog MinimaMoralia as "the arrival of food on television / rebel who sabotages the system from within", Rubio says: "Cooking is a tool to talk about culture and people. Culinary art is only the mediation between the starting point and the arriving point, and these are the people, their lives, their history and their territory.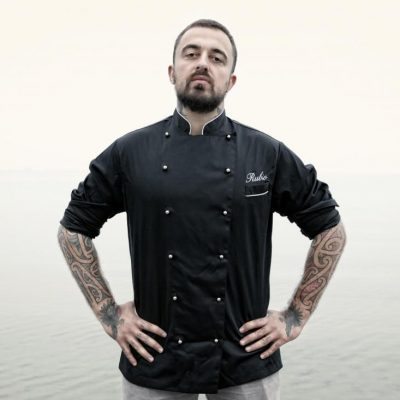 DISTINCTIVE FEATURE
Coherent with his independent nature, Chef Rubio never dreamt of running his own restaurant: "I have an innate passion for food but I feel like a ronin (a samurai with no lord – a wave-man) – he says -. I want to be free to make my choices without being influenced or controlled by someone else. My greediness for new food inspiration pushes me to track them down and travelling is inevitable. Through food I taste different cultures and meet people. I'm basically hungry for knowledge. My personal experience and mistakes can pledge my distinctiveness".
Chef Rubio is dedicated to preserving and promoting  traditional and regional cuisine in order to fight taste standardization and  globalization of agricultural products. But mainly he is a  traveller, an explorer, a pioneer,  an open minded and courageous guy constantly searching for new stimula and experiences that will grow his identity and enrich his path. His natural approach to food connects the geographical and historical perspective with contemporary social issues in food production and consumption systems. Rubio is fond of anthropology of food.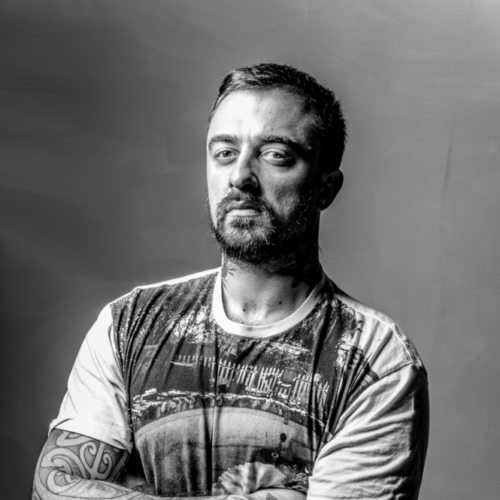 FOOD PHILOSOPHY: FOOD4GOOD and SOCIAL ISSUES
Because of Rubio's unconventional but strongly human attitude for food culture, he promotes food as a paradigm of well being and conviviality. No social exclusion are admitted at table, we all enjoy the same pleasures at table and in life as well. So Rubio is very active in charity and social initiatives (prisons, hospitals, people with disabilities, Cancer Fighting Food, Food Waste …).
Since 2014 he has been attending the Sign Language Academy (ISSR) in Rome. After one year of lessons, Rubio decided to produce his first video-recipe spoken in deaf language: 'Cacio e Pepe', one of Rome's traditional pasta dishes. In 2016 he continued his job and produced four more recipes which all became part of the cooking web-series in LIS Sign of Taste. Than followed in September 2017 by the new issue titled Five senses in the kitchen with four more video-recipes all translated in LIS and converted by a screen-reader application into synthesized speech for blind or visually impaired users. All available on www.chefrubio.it.
The Italian Sign Language (LIS) is not officially recognized in Italy at national level yet. Rubio's web series is to be considered as an issued act of recognition and promotion of sign language for a formal national recognition.
Due to his dedication to social issues, on the 13th of May Chef Rubio has been nominated as official resident Chef of 'Casa Italia' at the Paralympic Games of Rio 2016.
In June 2016, the heavy tattooed chef is the main character in 'The so called Chef Rubio', short parody video for the web of the Italian multi awarded movie directed by Gabriele Mainetti, 'Lo Chiamavano Jeeg Robot'. The video parody produced by Actual – couple formed by young roman comedians Leonardo Bocci and Lorenzo Tiberia – is clearly a mockery of the social food obsession and of the foodgrammers fanatics. A new kind of innocent trend that Rubio believes is slowly undermining the real essence of the food experience and it is potentially taking food disorders up to another level.
On February 2nd, 2017 in Rome, the writer Erri De Luca and Chef Rubio launch the 'Suspended Meal '(Pasto Sospeso) at the Red Lodge at Garbatella. The initiative promotes the possibility of leaving paid meals for those who live in difficulty. The campaign comes from the ancient Neapolitan custom of the 'caffè sospeso / pending coffee, basically a cup of coffee paid for in advance as an anonymous act of charity. A deprived or unlucky person enquiring later whether there was a sospeso available would then be served a coffee for free.
On the 12th of May 2017,Chef Rubio exports the 'Suspended Meal' in the Middle East for the workers in the labor camp. At the Italian Restaurant "Piadèra" in Dubai, Rubio sets the table with solidarity made in Italy; for each piadina a free meal for the migrants in the Labor Camps. "Made in Italy is a state of mind", says Chef Rubio, "I am extremely happy to have the opportunity to export it as long as the taste of the Italian culinary tradition, a socially sensitive model able to balance the uncompromising wave that marks this historic period".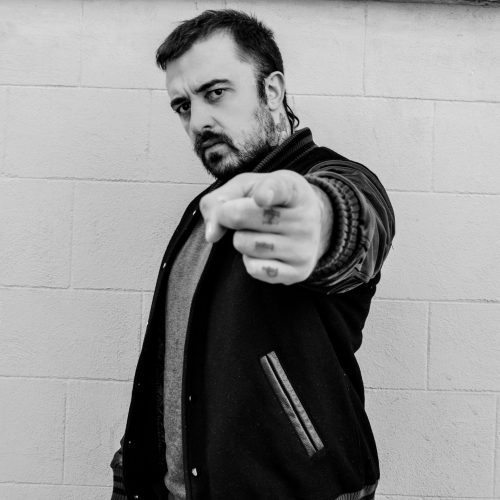 MENU
Chef Rubio's menus always tell stories about countries and about their populations. His cooking represents the identity, technique and taste of always different, evocative and exotic cuisine. Rubio's cooking can offer oriental soups that combines Japanees shiitake and daikon with the king of Roma's dishes, the artichoke; or could recall jewish cuisine with the preparation of the 'Fish in Saor'. Always careful to fight and reduce the food waste, Chef Rubio promotes and offers seasonal recipes at km 0 and traditional leftover recipes.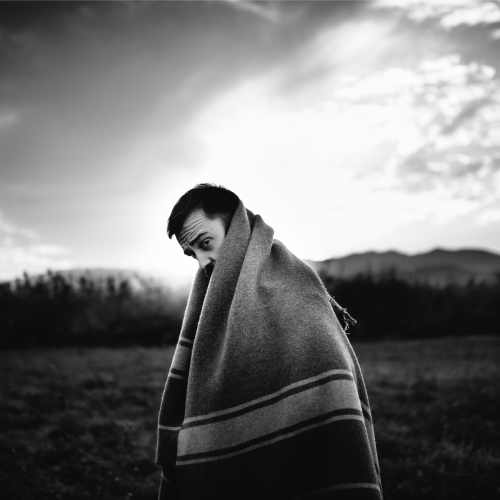 AWARDS
On his official social accounts, Chef Rubio counts more than 500.000 followers on Facebook, over 100.000 on Twitter and 255.000 on Instagram. Chef Rubio is one of the most popular Italian celebrities on the web.
On September 14th, 2014 Chef Rubio was awarded "Best Chef" at the Macchianera Italian Awards 2014 #MIA14.
On October 11th, 2014, he won the Tweet Award in Bologna as the 'most popular Chef' of the italian Twitter food community.
On January 24th, 2016 Rubio is the winner of the 'Italia a Tavola' contest, prize given to those Chef who better represent the Italian cuisine.
On July 29th ,2016, Chef Rubio receives the International Taste DiVino Award.
Reason: "There are men and women who know how to imagine new worlds, who know how to vivify reality with genial creations, imposing architectural constructions. There are, indeed, women and men who, with their thoughts, extend the horizons of all humanity, who know how to throw the gaze where others do not dare, where others do not see at all … ".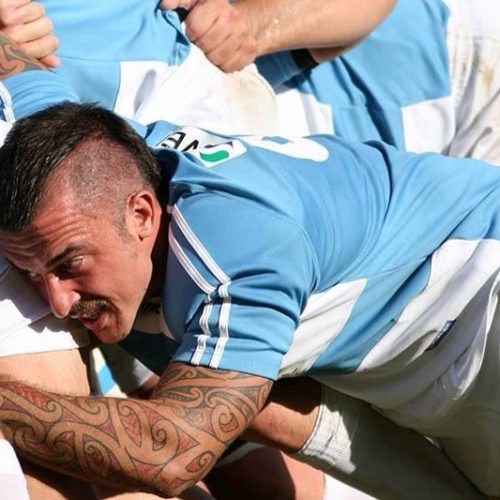 RUGBY
Rubio begun playing rugby when he was only 10 years old in order to correct a minor scoliosis and in order to reinforce his slender structure.
In 2001, when he was 18 years old, he was hired by the Overmatch, Parma.
The following year, with the role of flanker, he officially began his career as a professional in the Overmatch.
In 2004 he played for the 'Roma' team, until 2005 when he decided to move to New Zealand where he played with Poneke, for a whole season.
In 2006 he returned to Italy and was part of Piacenza Rugby.
The following year he moved to Rovigo in Super10.
From 2008/09 to 2011 he goes into semi-professionalism with the Lazio Rugby shirt.
He has been playing beach rugby since 2003 with the glorious team of Pessimi, with whom he won 5 championships and an Europa cup at the Lignano Rugby Beach Master.